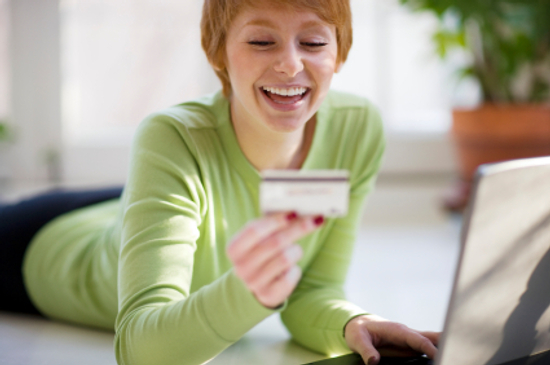 Well, it turns out that I didn't brave the crowds this morning. After pouring over the ads I discovered there wasn't anything that I just couldn't live without (downside of already having a jump on your Christmas shopping). The other thing I noticed was that I was finding some really great deals online and you just can't beat shopping in your PJs. Here's a quick run down of some good deals I found. Keep checking back. I will update this post as I come across more great deals today!
Magazines
- These make great gifts and now they are inexpensive too. Check out
Magazines.com
to get a subscription for you or a friend. They have Real Simple ($5), Southern Living ($5), Good Housekeeping ($8), Family Fun ($9), Woman's Day ($10) + MORE! These magazines are known to have great coupons in them too for an added bonus. Men's magazines include Men's Health ($10), Field & Stream ($6), Care & Diver ($10). These prices are a great deal already but if you go through
Cashbaq
you can earn back 25% of your purchase price. So, that Southern Living magazine I mentioned is really only $4.25.
FLIP video camera
- The FLIP deal I told you about yesterday just got better. You can now get one at
6pm.com
for only $49.95. Again, if you are a member of
Cashbaq
, you earn 5% back making it only $42.45. Shipping is only $6.95 or FREE with a $100 purchase.
Shoes
- Okay, every girl loves shoes, right!? Again, this is another deal from
6pm.com
and you aren't going to believe it. They have NINE WEST shoes for only $9.95 each. Again, don't forget to go through
Cashbaq
to earn money back on your purchase.
Canvas Print
- Some people are hard to buy for because they already have everything. The go to option for these people is photos. I mean who wouldn't love a beautiful family portrait. Well, now you can give them an 8x10 canvas print for FREE. That's right FREE. Check out
Canvas People
. They offer an 8x10 canvas print FREE or a $55 credit toward a larger canvas size. To sweeten the deal, you can also earn $6 back when using
Cashbaq
.
Blu-Ray Player
- This is a new and hot electronic item to have.
Amazon
has the Toshiba 1080p (must have) player for $80 and FREE shipping. It is regularly $200, so this is an AMAZING price.
Blu-Ray DVDs
- If you get that Blu-Ray player, you will definitely want some Blu-Ray DVDs to go with them. Check out
this list
of BR DVDs. Most of them are $10 or less.
Barbie Dream Townhouse
- This is for the little girl on your list. It is regularly $160 but you can get it
here
for $99.99 and FREE shipping.
8 x 10 Collage - TODAY ONLY, you can get a FREE 8x10 collage print from Walgreens with code FINDJOY.